Leuven, Belgium. February 16th, 2023
SettleMint, the world's only high-performance low-code blockchain platform for enterprises, and Tata Consultancy Services (TCS), a global IT services and consulting firm, have signed a memorandum of understanding (MoU) to deepen the partnership in the field of blockchain technology.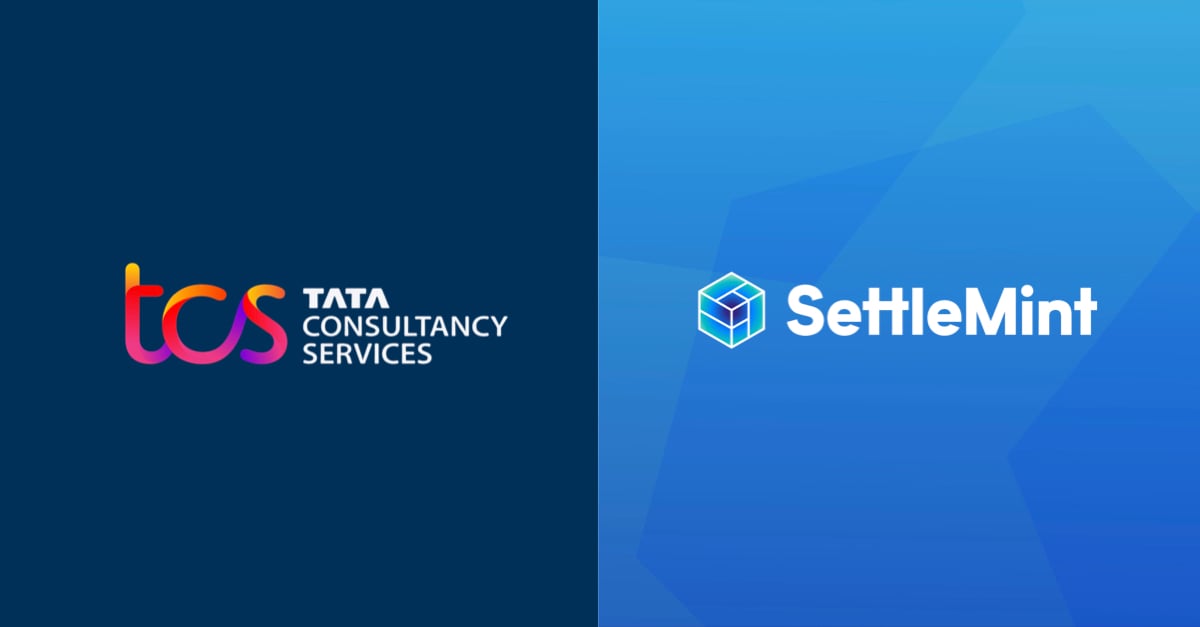 The MoU outlines a strategic collaboration aimed at exploring new ways to utilize blockchain technology to enhance business operations and drive innovation in the enterprise sector. The partnership will make use of SettleMint's expertise in blockchain development and TCS's vast experience in providing technology-driven solutions to clients worldwide. It will also make use of the TCS PacePort innovation hub to assist TCS customers in determining the situations in which blockchain will be useful for starting new businesses or for streamlining existing operations.
This collaboration is expected to provide clients with a comprehensive suite of blockchain-based services, from consulting and development to deployment and support. The partnership will also focus on driving innovation in key industry sectors, including supply chain, digital identity, and financial services.
The MoU takes effect immediately, and both SettleMint and TCS are eager to start exploring new opportunities for collaboration in the near future.
About TCS:
Tata Consultancy Services is an IT services, consulting, and business solutions organization that has been partnering with many of the world's largest businesses in their transformation journeys for over 50 years. TCS offers a consulting-led, cognitive-powered, integrated portfolio of business, technology, and engineering services and solutions. This is delivered through its unique Location Independent Agile™ delivery model, recognized as a benchmark of excellence in software development.
A part of the Tata group, India's largest multinational business group, TCS has over 613,000 of the world's best-trained consultants in 55 countries. The company generated consolidated revenues of US $25.7 billion in the fiscal year that ended March 31, 2022, and is listed on the BSE (formerly Bombay Stock Exchange) and the NSE (National Stock Exchange) in India. TCS' proactive stance on climate change and award-winning work with communities across the world have earned it a place in leading sustainability indices such as the MSCI Global Sustainability Index and the FTSE4Good Emerging Index.
Online Resources on TCS:
About SettleMint:
SettleMint is a high-performance low-code platform for blockchain application development that empowers engineering teams to build, integrate and launch applications on web3 infrastructure. SettleMint is the answer to move rapidly and easily from use case concept to business case realization in a fraction of time and risk than any other solution can offer.
The SettleMint platform makes it easy for IT teams to deliver blockchain applications rapidly, taking a visual development approach to deploy nodes, create new or customize smart contract templates, integrate end-user applications, and program complex and data integration flows with the 4000+ pre-built, fully configurable connectors. The platform includes a suite of ready-to-use tools, frameworks, templates, and APIs to speed up the development of any blockchain use case.
Online resources on SettleMint: