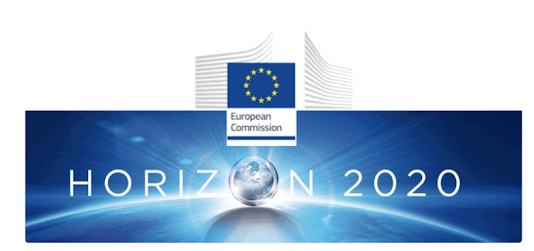 SettleMint was recently awarded €1.807.750 from Horizon 2020 SME Instrument Phase II Grant. The successful grant application places SettleMint in the top 5% of applying European companies that pass the selective screening process. The grant will support SettleMint in accelerating the commercialisation of its product in Europe and the Middle East, where they are already active, and in 2 new markets in 2019.
Coming into blockchain with extensive enterprise backgrounds, we were acutely aware of the challenges to adoption that enterprises face so we asked ourselves "how to make adoption faster and easier". From this question, we developed a laser sharp product vision from very early on at SettleMint, we onboarded excellent team members across development, sales and marketing and have already been able to work with some of the world's most innovative companies. With the fit of our product thoroughly tested and validated in our core markets, the grant will enable us to bring forward our market expansion plan and accelerate the full commercialisation of our product.
A global market survey by Juniper Research (2017) indicates that 60% of large corporations are considering blockchain deployment in the next 2 to 10 years. With fewer than 6% of these corporates investing today, already 3 billion USD is spent globally on an annual basis. Most of this is for R&D activities however, production applications are beginning to enter the market more rapidly.
Gartner (2018) estimates that 3 trillion USD of business value will be gained with the deployment of blockchain technologies over the next ten years, so the aim of the companies making early investments is clear.
The global shortage of qualified blockchain developers drives up the cost of integration and slows down the pace of integration, creating a major obstacle for broad adoption. This in combination with the rapid pace of blockchain technology evolution has created a chasm between the benefits of the technology and the ability of businesses to capture the value. Mint bridges the gap by enabling enterprise developers to work in the language they are used to, thus making blockchain technologies broadly accessible in the organisation at a fraction of the time and at considerably lower cost.
Using SettleMint, implementation time and cost are typically reduced by 80%. Over the last 2 years the product has been successfully tested and implemented across different industries and use-cases, from banking and insurance to telecom and energy.
The list of customers includes: Elia (Energy Grid TSO), Islamic Development Bank (Islamic Banking) and Proximus (Telco), just to name a few. There are many more global brands but most are under NDA.
SettleMint is now in a scale-up phase, expanding and internationalizing rapidly. In February 2018 the company opened an office in Dubai to provide close local support, and 2019 promises to be even more successful with planned openings in additional new markets. The recent grant from Horizon 2020 SME Instrument will enable SettleMint to accelerate their planned growth.
Matthew Van Niekerk, co-founder and CEO of SettleMint, is extremely pleased with the grant: "We were competing with more than 800 companies vying for the grant. Less than 10% passed the initial screening and just half of those were successful in receiving the grant. We are super happy to be recognised as one of Europe's most promising scale-ups."
The company was established in 2016 in Leuven, Belgium by its co-founders Matthew Van Niekerk (CEO) and Roderik van der Veer (CTO), who combined their expertise and passion for business and blockchain technology to make blockchain integration easy for IT teams. Horizon 2020 SME instrument, rolled out as part of the European Innovation Council (EIC) pilot, supports Europe's brightest and boldest entrepreneurs with breakthrough ideas.